Link Between Vitamin D Deficiency and Depression: Researchers Discover Strongest Evidence So Far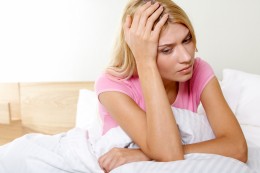 Vitamin D researchers recently published the first-ever systematic review of studies linking vitamin D deficiency and depression. Low vitamin D levels have been associated with depression in many observational studies and randomized controlled trials, but until January of 2013, no systemic review summarizing the research on vitamin D deficiency and depression had been conducted.
Because vitamin D is involved in many brain processes, including regulation of the nervous system, the question of whether vitamin D deficiency and depression are associated has been investigated numerous times. While some studies have shown that vitamin D deficiency and depression are strongly related, others have shown no relationship. In the recent meta-analysis, researchers from McMaster University looked at all the evidence, both positive and negative, and concluded that low vitamin D levels are, indeed, associated with depression. 
First ever systematic review established definite link between vitamin D deficiency and depression
The McMaster researchers screened thousands of studies investigating vitamin D levels and depression. Of those, 16 studies with a total of 31,424 participants met their criteria for a meta-analysis and were analyzed. Overall, people with depression had lower vitamin D levels compared with controls without depression. Furthermore, those with the lowest vitamin D levels compared to those with the highest had a significantly increased risk of becoming depressed. Their findings were published in the British Journal of Psychiatry.
The authors stressed that given the high prevalence of both vitamin D deficiency and depression, the association between these two conditions has significant public health implications, particularly because supplementation with vitamin D is cost-effective and without significant adverse effects. "Our analyses are consistent with the hypothesis that low vitamin D concentration is associated with depression and highlight the need for randomized controlled trials of vitamin D for the prevention and treatment of depression to determine whether this association is causal," they conclude.
The lowest vitamin D levels are linked to the largest risk for depression and the most severe depression symptoms
Just after the McMaster researchers published their findings, a separate group of researchers from the Amsterdam University Medical Center in the Netherlands published their results from another large observational study examining vitamin D deficiency and depression. Not only did they find that low vitamin D levels are associated with the presence of depression, they are also linked to depression's severity. In other words, people with the lowest vitamin levels tend to have the most severe depression symptoms.
The Dutch researchers looked at 1,102 people (aged 18-65 years) with current depression, 790 people with a history of depression, and 494 healthy controls with no depression. Of the participants, 33.6% had deficient or insufficient vitamin D, as defined as a serum 25(OH)D level less than 20 ng/mL (or 50 nmol/l). Compared with controls, participants with current depression, particularly those with the most severe symptoms, had significantly lower vitamin D levels. The more severe their symptoms, the lower their vitamin D levels tended to be. And the lower their vitamin D levels, the more they were at risk of still having a depressive disorder two years later.
What to do if you have depression but haven't been checked for vitamin D deficiency
If you have symptoms of depression or are being treated for depressive disorder and still haven't been checked for a vitamin D deficiency, do it now! Although we still don't have definitive results from large, randomized controlled trials demonstrating that treating low vitamin D levels improves clinical depression, there is no reason not to use vitamin D supplements to bring your 25(OH)D up to optimal levels. And keep in mind that not everyone with vitamin D deficiency experiences depression as a primary symptom. For some with low vitamin D deficiency, for instance, fatigue and/or weakness are common. A number of other symptoms have also been linked to vitamin D deficiency.
If you're wondering whether low vitamin D could be related to your depression and other symptoms, you will want answers to questions like these:
What is the best vitamin D blood test that is available to accurately measure current levels in your body?
What is the optimal blood level of vitamin D needed to achieve overall good health and to reduce the risk and symptoms of depression?
What vitamin D treatments are available to restore healthy levels?
When using a vitamin D supplement, what dosage is needed to restore blood levels to within the optimal range?
---
[1] Br J Psychiatry. 2013 Feb;202:100-7.