How to Treat Depression Naturally – Cultivate Resilience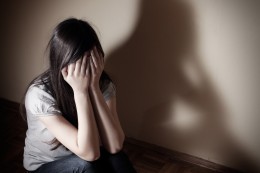 October is a special month for depression. Calls came from around the world for ending the stigmatization of depression and recognizing it as a treatable illness. Loud cries also went out for better access to screening and treatment as well as more research on identifying the cause and developing effective treatments. Here, we summarize the month's highlights and discuss how to treat depression naturally.
Depression as a Global Crisis
First, some highlights from this month's worldwide focus on depression:
On World Mental Health Day, October 10th, The World Health Organization (WHO) declared depression a "global crisis," calling for an end to the stigmatization of depression and other mental disorders and for better access to treatment for all people who need it.[1]
On the following day, National Depression Screening Day, more than 1,000 sites across the USA, including colleges, community organizations, and military installations, as well as online sites, offered free anonymous screening tests for depression and other mental health issues.[2]
Meanwhile, the World Mental Health Federation took the opportunity to spread the message that depression is a treatable illness, and that recovery is possible and achievable.[3]
In conjunction with the worldwide focus on depression, the journal Science published a special October issue highlighting the "utmost importance" of "gaining an understanding of what causes depression and trying to develop effective therapies".[4]
Antidepressants not recommended as first line of treatment
A common theme throughout many of these messages is the importance of taking care of yourself and learning how to treat depression naturally in addition to seeking treatment. The World Mental Health Federation stresses that recovery from depression is an active process, in which the individual takes responsibility for the outcome. Taking personal responsibility and helping yourself, along with getting care from a qualified professional, is an important approach for all individuals with depression. According to the Federation, this is true for those with severe as well as mild depression, in which antidepressants are not recommended as the first line of treatment by any of the major medical organizations. In this case, natural depression remedies are recommended as the first line of treatment.
Taking personal responsibility is emphasized
Recognizing that depression is a real illness of the brain will help you take depression seriously. Taking good care of yourself is paramount in any serious illness. Self-help for depression involves utilizing natural depression remedies:
daily exercise
good nutrition
relaxation techniques
healthy sleep habits
stress avoidance and reduction
relationship fostering
maintenance of daily routines
maintenance of activities you do when you are not depressed
patience with yourself
Research on resilience shows how to treat depression naturally
One of the primary reasons some individuals are more protected against depression than others turns out to be resilience. Dr. Dennis Charney of the Mount Sinai School of Medicine is well-known for his research on resilience and how to treat depression naturally using resilience training. A renowned expert in neurobiology and the treatment of mood and anxiety disorders, Dr. Cheney explains how resilience training may be used for both the prevention and treatment of depression in a special section on depression in the October edition of Science.
His research shows there is a secret formula to resilience that almost anyone can learn to better adapt to high-stress situations. Working with Dr. Seven Southwick, a professor of psychiatry at Yale, Dr. Charney studied people who had also been under a lot of stress but who had not developed depression. They interviewed prisoners of war, special forces, victims of abuse and natural disasters, people living in poverty in inner cities, and first responders to 9/11 calls. None of those interviewed demonstrated any signs of mental illness despite experiencing stressful situations.
Focusing on what you can change
All those interviewed shared common traits. The researchers identified ten factors in all that make someone resilient. In an interview for the Yale Daily News, they explained one of the important traits—learning to accept that which you truly can't change and focus instead on what you can change.[5]  They called this important quality "realistic optimism"— the ability to clearly identify challenges and overcome them.
Another important aspect of resilience is the presence of social support. The researchers uncovered a very strong association between the extensiveness and supportiveness of your social network and your ability to manage stress and trauma. When faced with a stressful situation in the presence of trusted friends, Southwick said, harmful stress-related chemicals are muted by oxytocin, a compound related to attachment and other pro-social behaviors.[5] Admittedly, maintaining your relationships or seeking new avenues of social support takes work, especially if you're depressed, but it's an important part of learning how to treat depression naturally by increasing your resilience.
Additional ways to bolster resilience, according to Southwick, include other well-known natural depression remedies including exercise, sleep, good nutrition, and meditation.
What are you waiting for? It's never too late to start taking depression seriously and taking care of yourself.  Start your journey towards depression recovery right now.
---
[1] Stopping the Stigmatization of Depression. World Health Organization. Oct 9 2012. Downloaded Oct 14, 2012 from: http://www.who.int/en/  and http://www.who.int/mediacentre/events/annual/world_mental_health_day/en/index.html.
[2] Shah Y. Depression Screening Day offers help online, in person. USA TODAY. Oct 11, 2012. Downloaded on Oct 14, 2012 from: http://www.usatoday.com/story/news/nation/2012/10/11/national-mental-health-screening-day/1625019/.
[3] Depression: A Global Crisis. World Federation of Mental Health. World Mental Health Day Oct 10, 2012. Informational packet downloaded Oct 14, 2012 from: http://www.wfmh.org/2012DOCS/WMHDay%202012%20SMALL%20FILE%20FINAL.pdf
[4] Stern P. Introduction: Defeating the Dementors. Science 5 Oct 2012. Vol 338 no. 6103 p. 67. Downloaded Oct 14, 2012 from http://www.sciencemag.org/content/338/6103/67.
[5] Ryan J. Study identifies factors affecting resilience. Yale Daily News. 9 Oct 2012. Downloaded 14 Oct, 2012 from http://www.yaledailynews.com/news/2012/oct/09/study-identifies-factors-affecting-resilience/.