Experts Discuss Unsuspected Causes of Depression, Mental Illness and Violent Behavior in America: News Bulletin for August 30, 2013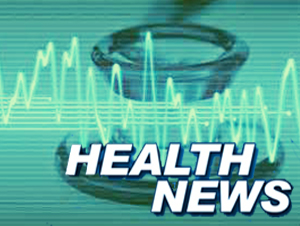 When scientists broach the subject of the causes of depression, the conversation immediately begins with genetics, hormonal or chemical imbalances, or even a history of some type of tragic or sad event in a person's life. While these no doubt contribute to depressive symptoms, there is another factor to consider and it starts in an unlikely place:  the ground.
You see, the human body requires a combination of vitamins and minerals in order to function properly and maintain optimum health. These nutrients are found in the earth's crust and soil, where they are extracted by plants and then eaten by animals (including humans). But unfortunately, due to today's modern agricultural processes, fruits and vegetables are often devoid of many of their nutrients. 
The 3 most common causes of nutrition depletion include:
selective genetic engineering (GMO's)
heavy exposure to chemicals such as pesticides and herbicides
lack of adequate crop rotations (overusing soils to the point of mineral depletion)
Coupling these modern practices along with a steady diet of fast foods, processed foods, sodas, and the like, you can see why there are so many chronic illnesses among Americans; and mental illness is no different!
Mental Illness Linked to Nutrient Deficiencies
The rates of mental illness, particularly depression, have reached pandemic proportions. According to the CDC, an estimated 1 in 10 U.S. adults suffer from depression and suicide is the third leading cause of death in youth ages 10 to 24 years of age. One of the most common causes of depression is vitamin and mineral deficiencies: B vitamins (B1, B3, B5, B6, B12 and folic acid), vitamin C, vitamin D, vitamin E, magnesium, calcium, zinc, iron, manganese, and others.
In today's News Bulletin, we'll expound on the latest research and health trends linking some of these vitamin and mineral deficiencies to depression… and more importantly, what you can do about it.
Why Your Doctor Hasn't Found This Cause of Depression – and How to Fix It Quickly and Easily
Dr. Frank Shallenberger, M.D., one of our favorite integrative physicians, discussed the importance of thiamine (vitamin B1) in his recent Real Cures Newsletter:
"My dad, who had been a doctor since the 1940s, gave me a batch of old medical books stretching back to the good old days. One of them was a book on vitamin therapy by Big Pharma giant CIBA. Many people don't realize it, but before the Golden Age of Drugs, Big Pharma used to peddle vitamins. I started to read that book and from the very first page, it began to change my medical career. The first chapter was on vitamin B1 (thiamine). It started off by listing the symptoms of a B1 deficiency. They were heart disease, fatigue, irritability, nervousness, insomnia, abdominal discomfort, forgetfulness, and depression. I immediately thought, "Well, that includes only about 100% of my patients! I wonder how many of them are suffering from a lack of B1?" It was then, back in the late 1970s, that I started to routinely give all my patients a healthy dose of B-vitamins. The effect was astonishing!
If you are over 50 and you are depressed or maybe just don't have quite the stamina and energy you used to have, try something simple. For three months, take 100 mg of B1 every day along with similar high doses of the other B-vitamins and see what happens. There is absolutely no danger, and you just might find (as many of my patients have) that you feel a lot better. You can find this in any high-dose B-complex capsule."
Violent Behavior Linked to Nutritional Deficiencies
We've all seen the horrific news stories that are now, tragically, too common: Young men who appear to "snap" and go on a shooting rampage. Sylvia Onusic, PhD, CNS, LDN, recently wrote an article titled, "Violent Behavior: A Solution in Plain Sight." In her article, she expounded on one of the reasons for the increase in violent behavior in America. Undoubtedly, the root cause of these aggressive and heartbreaking scenarios is multi-faceted: exposure to violent video games, movies and song lyrics, a breakdown of the family unit, instability in the home, and many others. Sadly, there is a combination of events that occur in a young person's life to lead them to a "point of no return". But, Dr. Onusic presents the case for nutritional deficiencies being a major but often overlooked cause of mental anguish (depression, hopelessness, anger, rage, hallucinations, etc.) that ultimately leads to these violent episodes in children or young adults. According to Dr. Onusic:
"We live in violent times. Americans are seven times more likely to die of homicide and twenty times more likely to die from shooting than people in other developed countries…. Modern commentators are blind to the solution, a solution that is in plain sight: clearly defining good nutrition and putting it back into the mouths of our children, starting before they are even conceived… because food is information and that information directly affects the emotions, the nervous system, the brain and behavior.
The brain and nervous system require specific nutrients to function properly, and the evidence is overwhelming that nutrient deficiencies can lead to aggression and violent behavior, starting with the fat-soluble vitamins, vitamins A, D3 and K2. For example, recent studies from the U.K. show that low levels of vitamin D3 (cholecalciferol) are associated with increased risk of depression and panic. Vitamin D is very much involved in production of serotonin, the molecule of will power, and delayed gratification. Decreased serotonin activity can lead to an inability to create and act on well-formed plans.
Water-soluble vitamins also play critical roles in brain health. A deficiency of thiamine (B1) affects the hypothlamus of the brain, and the hypothalamus is the seat of impulse control. Symptoms of deficiency include depression, irritability, confusion and loss of memory. Chronic deficiency results in paralysis and insanity. Subjects with marginal deficiencies are impulsive, highly irritable, aggressive and sensitive to criticism. And, people who eat foods with mostly empty calories such as sodas, fast foods, snack foods and alcohol are at risk for B1 deficiency."
Dr. Onusic goes on to explain that depressive symptoms, agitation, and even more severe mental illness (such as schizophrenia) can be linked to deficiencies in any one of these nutrients: vitamins B3 (niacin), B6, B12, and C as well as the minerals magnesium, iodine, zinc, and other nutrients like choline and DHA (an omega-3 fatty acid).
What Can You Do?
If you or someone you love suffers from depression or another mental illness, be proactive and take these steps now:
Talk with a

doctor or integrative physician

about vitamin deficiency testing.
Increase consumption of organic fruits and vegetables.
Limit consumption of junk foods, processed foods and sodas.
Start taking a multivitamin. If your test results indicate that you or your loved one is indeed deficient in a particular nutrient, supplement your multivitamin with that nutrient.
Start taking fish oil.
Seek the advice of a counselor to discuss family issues or other stressful situations in your life.
Limit exposure to violent video games or media.
Download our

Comprehensive Guide on Depression

for a more in-depth look at the common underlying root causes of depression and how to overcome it.