4 of the Best Asthma Home Remedies
A growing number of people are looking for asthma home remedies and researchers are investigating the role of herbs for asthma treatment.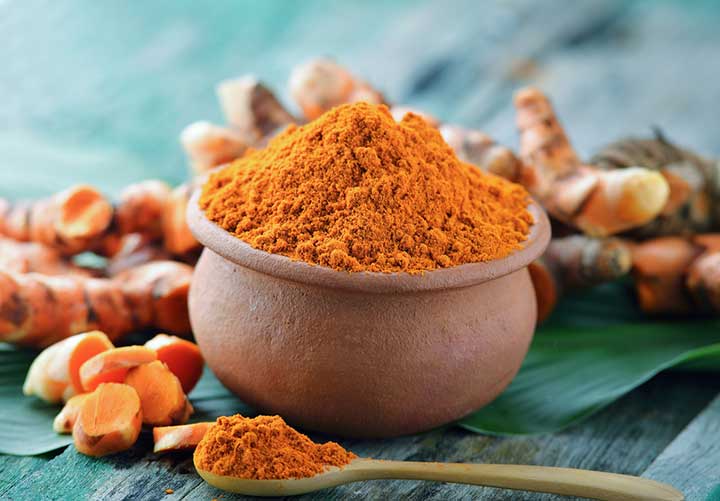 Sommai Sommai | Dreamstime.com
When a person experiences an asthma attack, generally three things are happening at once. The airways grow inflamed, shrinking the space for air to travel; the bronchial muscles tighten, pushing the inflamed walls even closer together; and excess mucus is produced—taking up the precious little space.
Conventional rescue inhalers (such as albuterol) address the bronchoconstriction and are a key component of emergency management. But it takes long-acting maintenance medications to reduce the swelling. While these drugs are often effective, they come with adverse side effects.
A growing number of people are looking for asthma home remedies and researchers are investigating the role of herbs for asthma treatment.[1] Some of the most promising options include boswellia extract, turmeric, coleus, and pine bark extract.

The 4 Best Herbal Treatments for Asthma
1. Boswellia extract
Boswellia, also known as frankincense, is a large branching tree native to India, North Africa, and the Middle East. It contains many active compounds, like beta-boswellic acid, which can combat inflammation and other processes that contribute to asthma. Asthma is characterized by an increased production of leukotrienes, inflammatory mediators of the immune system. Boswellic acids inhibit the synthesis of these leukotrienes and other proinflammatory molecules.[2,3,4] Histamine, which is associated with inflammation occurring during allergic reactions, can also be modulated by boswellia extracts.[5]
One study found that taking 300 mg of bosewellia extract three times a day improved lung capacity and decreased asthmatic symptoms in 70% of patients.[2] Another study found that a combination of 150 mg boswellic acid, 50 mg licorice root extract, and 15 mg of curcumin three times daily reduced asthma symptoms and the frequency of attacks.[4]
Dosage: Use 300 to 400 mg of standardized extract (which should contain 60% boswellic acids) three times a day. Boswellia extracts are considered safe and no serious side effects have been reported.[3]
2. Turmeric
Curcumin, a compound found in the common household spice turmeric, also has strong anti-inflammatory properties and might be useful in treating asthma.[4] Read all about the many benefits of turmeric, along with side effect and usage issues in our two-part series on turmeric.
Dosage: Use 500 mg of curcumin twice daily, or include one teaspoon of turmeric in a meal or dissolved into a glass of water twice a day.
3. Coleus
Extracts from the Coleus plant have also been shown to be effective in treating asthma and can even provide immediate relief from shortness of breath and airway constriction.[6]
Dosage: Use 250 mg daily.[6] Try out these and other herbs as asthma home remedies.
4. Pine bark extract (pycnogenol)
Extracts from French maritime pine bark (commercially available as pycnogenol), has anti-inflammatory and antioxidant capabilities. These help to prevent the airway from getting inflamed and causing asthma symptoms.[7]
Dosage: People with asthma have experienced improvements in symptoms using 100 mg pycnogenol daily.[8]
If you haven't been able to get your asthma under control and you want to avoid side effects of maintenance medications, give these four herbal treatments for asthma a try. You'll also want to add exercise to your regular routine, as physical activity can help improve your asthma symptoms as well.
Share Your Experience
What asthma home remedies have you tried? Do you know of any other especially effective herbs for asthma? Share your experience in the comments section below.
---
[1] J Asthma. 2007 Nov;44(9):685-98.
[2] Altern Med Rev. 2008 Jun;13(2):165-7.
[3] Planta Med. 2006 Oct;72(12):1100-16.
[4] Clin Biochem. 2010 Jul;43(10-11):887-90.
[5] Clin Pharmacokinet. 2011 Jun;50(6):349-69.
[6] Altern Med Rev. 2006 Mar;11(1):47-51.
[7] Food Chem Toxicol. 2013 Dec;62:681-6.
[8] Panminerva Med. 2011 Sep;53(3 Suppl 1):57-64.
Originally published in 2014, this post has been updated.