COPD ICD 9: What It Means
Just like most diseases and medical conditions, chronic obstructive pulmonary disease (COPD) signs and symptoms have a code to identify them: COPD ICD 9.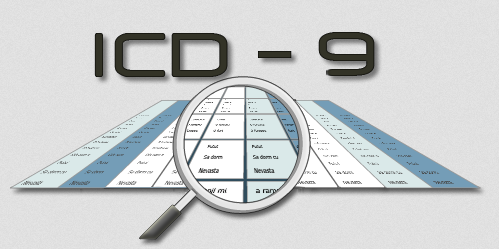 Photo: Dreamstime.com
You may not have heard of the International Classification of Diseases (ICD), but if you have COPD signs and symptoms, the ICD has heard of you—and it even has a series of code numbers for your diagnosis. Codes like "COPD ICD 9" are becoming more important as the use of electronic health records becomes more widespread. This is because they help the World Health Organization, as well as national government health agencies, track how prevalent diseases and conditions are, and to compile annual morbidity statistics.
Statistics afforded by COPD ICD 9 and other ICD 9 codes help governments decide how to budget for preventive health and treatment programs.
The International Classification of Diseases codes used in the United States are based on version 9 of the ICD—so your health records, and any documents you receive from your health insurer, will have a "COPD ICD 9" number. They also will have another code called a CPT.
CPT stands for Current Procedural Terminology, but it doesn't relate to your diagnosis—it relates to whatever treatment you were given or procedure you had at your medical appointment.
COPD ICD 9 Codes: What They Mean
The United States still uses the ICD 9 codes even though ICD 10 is more up to date, because most healthcare providers have not yet transitioned over to ICD 10. At some point in the future, your COPD ICD 9 code will be circumvented by a COPD ICD 10 code. Until then, the COPD ICD 9 codes include diseases that are characterized by irreversible airflow limitation, and are as follows:
ICD 9 code 490: bronchitis (not specified as acute or chronic)
ICD 9 code 491: chronic bronchitis
ICD-9 code 492: emphysema
ICD-9 code 494: bronchiectasis
ICD-9 code 496: chronic airway obstruction
Some authorities also include:
ICD-9 code 493: asthma
ICD-9 code 495: hypersensitivity pneumonitis
For further reading on COPD symptoms and treatment, see these University Health News posts:
---
Originally published in 2016, this post is regularly updated.