Warning Issued on Bisphosphonates: Side Effects Include Weaker Bones
The FDA has issued a warning that has the potential of affecting millions of people considering the fact that between 2005 and 2009, more than 150 million bisphosphonate prescriptions were dispensed...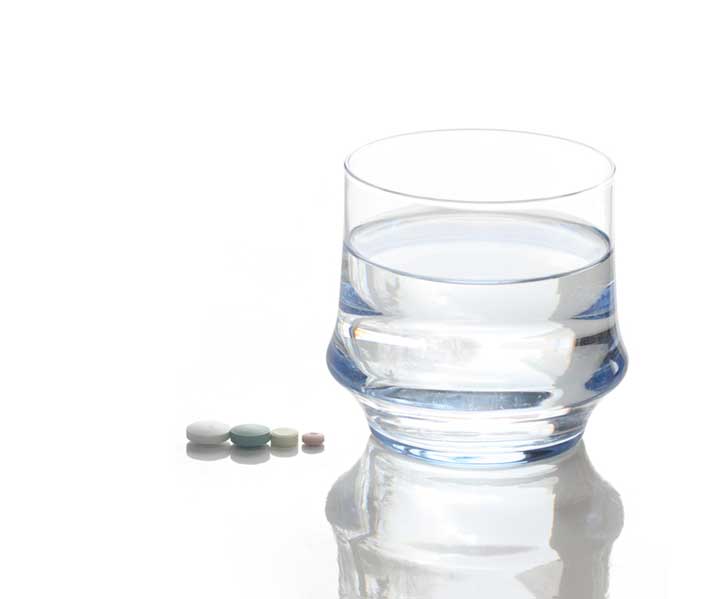 © Le Thuy Do | Dreamstime.com
The FDA has issued a warning regarding the use of drugs used to treat osteoporosis. This warning has the potential of affecting millions of people considering the fact that between 2005 and 2009, more than 150 million bisphosphonate prescriptions were dispensed to outpatients, the majority of those being women.  
Bisphosphonates – Fosamax, Boniva, Reclast, Actonel, Zometa, etc. – are a class of drugs aimed at preventing bone fractures and offsetting bone loss for people suffering from osteoporosis and other bone diseases. But recently, data on safety of the drugs raised concerns, and prompted the Food and Drug Administration to issue a warning regarding their long-term use. The analysis, published in The New England Journal of Medicine, cautioned about using the drug beyond 3 to 5 years; however, the warning fell short of issuing specific recommendations to discontinue chronic use of the meds. With as many as one in two people over the age of 50 being diagnosed with osteopenia or full-blown osteoporosis, the recent drug warnings are substantial and should not be overlooked or dismissed.[1] 
The primary concern was that years after use the drugs may actually result in weaker bones in certain women, contributing to "rare but serious adverse events," including unusual femur fractures, esophageal cancer and osteonecrosis of the jaw, a painful condition where the jaw bone decays.  Most disconcerting is that bisphosphonates are actually absorbed into newly-formed bone. So, the drugs can persist in the bones for years, long after a patient stops taking them. The bottom line is that based on the results of this study, researchers recommend discontinuance of bisphosphonates after 3 to 5 years unless there is serious bone loss.
Concerns about Bisphosphonates & Side Effects are Not New
Over the years, research studies have revealed multiple adverse effects from taking bisphosphonates:
The potential side effects of bisphosphonates began in 2003 with a letter in The Journal of Oral Maxillofacial Surgery describing osteonecrosis of the jaw as a "growing epidemic."  Dr. Robert E. Marx, author of the study and Chief of oral and maxillofacial surgery at the University of Miami, reported on 36 patients who had received intravenous bisphosphonates. All had "painful bone exposure," as is typical with the condition, and "were unresponsive to surgical or medical treatments."
In January 2009, a study conducted at the University of Southern California School of Dentistry in Los Angeles revealed that oral use of bisphosphonates (pills) for as little as a year increased the risk of jaw bone disease after a tooth extraction or other dental problem.[2]
In March 2009, the long-term use of the drugs was associated with an increased risk of mid-shaft long bone fractures.[3]
In March 2010, study findings presented at the annual meeting of the American Academy of Orthopedic Surgeons in New Orleans revealed an increased risk of esophageal cancer with use of the drugs.[4]
Additional Bisphosphonates' Side Effects
Aside from the adverse effects listed above, the use of bisphosphonates is associated with multiple deleterious side effects including:
Muscle/bone pain
Upset stomach/esophageal inflammation and erosion
Decreased calcium levels
Unusual types of bone fractures
Inflammation of the eye
Atrial fibrillation (abnormal heart rhythm)
Kidney problems
Cancer patients treated with the drugs are at increased risk of abnormal heart rhythms and stroke.[5] (Cancer patients whose disease has spread to their bones take bisphosphonates – typically Zometa or Aredia.)
*Never stop or change medications unless directed by your doctor.
---
This article was originally published in 2017 and it has since been updated.
[1] National Osteoporosis Foundation.
[2] Journal of the American Dental Association, January 2009.
[3] Clinical Endocrinology, March 2009.
[4] Journal of the American Medical Association, August 2010.
[5] Journal of Clinical Oncology, published online October 12, 2010.