Natural Remedies for Osteoporosis: This Superfood Is Making a Big Comeback
This truly "super" food is one of the most powerful natural remedies for osteoporosis. If you're a woman going through pre-menopause or menopause, consider snacking on this sweet treat starting today.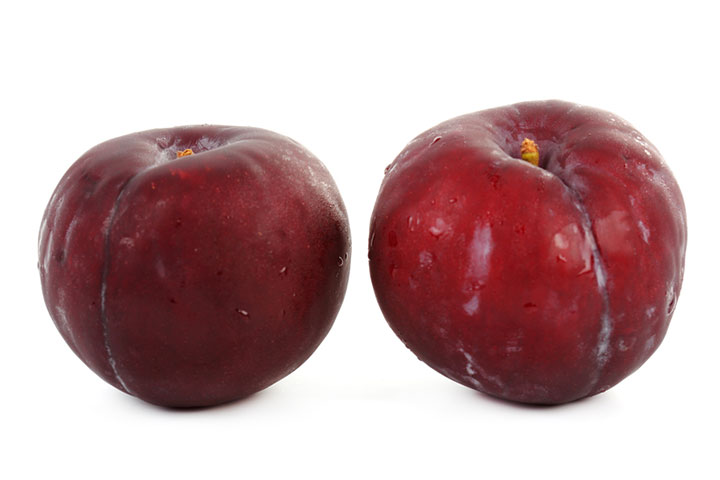 Did you know that foods can actually be used as medicine? Indeed, many of the most powerful and effective natural remedies for osteoporosis and osteopenia (pre-osteoporosis) are found in nutritious superfoods rather than "magic" pills.
Berries, apples, pomegranates, broccoli–we've all heard that these superfoods have exceptional nutritional value. But, there is one unique food that rarely gets attention. Despite research that shows it can help normalize blood sugar levels, aid in weight loss, lower cholesterol naturally, and offer intestinal protection[1], this snack now adds to its repertoire – studies show nibbling this food daily can prevent osteoporosis symptoms including fractures. So what is this truly unique "super" food? It's none other than the Prunus domestica plant i.e. prunes or dried plums.
According to Florida State University researchers, postmenopausal women who regularly eat prunes have a considerably lower risk of developing osteoporosis and fractures compared to other women of the same age. The study, published in the British Journal of Nutrition, noted prunes are phenomenal for bone health.
Ninety postmenopausal women were divided into two groups. The first group consumed 100 grams of dried plums (about 10 prunes per day) and took 500 milligrams of calcium and 400 international units of vitamin D daily. The control group consumed 100 grams of dried apples per day and also took the same dosage of vitamins – 500 milligrams of calcium and 400 international units of vitamin D daily. Both groups had DEXA scans (a test for bone density) at the beginning and end of the study. At the end of the year, the prune group had considerably greater bone mineral density in the ulna (the bone in the forearm) and spine compared to those in the control group. The blood markers of bone breakdown were also significantly lower in the prune group.[2]
"But I Do Not Like Prunes!"
Because prunes are loaded with fiber and polyphenolic compounds that reduce bone turnover, they should ideally be consumed daily.[3,4] However, in spite of the fact that they are a wonder food for preventing or treating osteoporosis, they do have a sticky texture and a strong taste so many people simply do not like eating them. Here are a few suggestions to make prunes easier to swallow:
If you like the taste, but not the texture of prunes, try drinking prune juice. To get the benefits, drink at least one cup per day (approximately 10 prunes), divided throughout the day. Be careful of additional sugars and unhealthy ingredients that can be added to packaged juices. Read the label carefully, including the ingredients listed in fine print. Try to purchase organic or pure prune juice if possible.
To make your own prune juice at home, simmer five parts of filtered water to one part dried plums or prunes for 3 to 4 hours. After removing the pits, puree the mixture and refrigerate.
If you do not like the taste of prune juice, you can add 5 prunes to a blended fruit and vegetable smoothie. Drink this twice daily. Blending the prunes with other foods will help drown out the taste and texture.
If you simply cannot handle prunes at all, try eating plums instead. Since prunes are actually dried plums, you will consume the same nutrients, although prunes contain less water since they are dehydrated. Make sure they are of European or American varieties as these are the specific varieties used to make prunes.
One final option to get your daily dosage of prunes is to take them in supplement form. The typical dosage is 125 to 350 grams of prune extract daily. Start with a lower dosage to make sure your stomach can tolerate the supplement due to the high fiber content.
So find one of these approaches to get prunes into your daily diet – your osteoporosis symptoms will likely stay at bay and your overall health will reward your efforts.
Originally published in 2012, this post has been updated.
---
[1] Crit Rev Food Sci Nutr 2001 May;41(4):251-86.
[2] Britrish J Nutr 2011 Sep;106(6):923-30.
[3] J Agric Food Chem 2000 Nov;48(11):5512-6.
[4] J Clin Endo Metab 2002;87(5):2008-12.