Natural Remedies for Osteoporosis: News Bulletin for September 23, 2013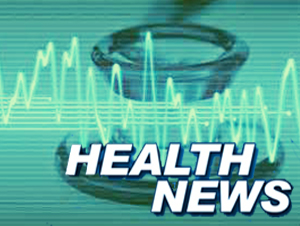 Our editors comb the news wires daily for the latest developments in the field of natural medicine, saving you the time of having to do that yourself. Just a quick scan of our News Bulletin post will bring you up to date regarding the latest news events on the health topic being discussed. Today's topic is natural remedies for osteoporosis.
Osteoporosis Drugs May Lead to Atypical Fractures
Public Citizen's Newsletter titled, Worst Pills, Best Pills News, published an article in June 2013 about safety concerns of the drug, denosumab (Prolia) for treating osteoporosis. The safety concerns were so grievous that denosumab ended up on the "Do Not Use" list on WorstPills.org. For example, use of denosumab leads to atypical fractures, which are breaks in the bone that occur spontaneously with little or no trauma. 
The FDA's Division of Epidemiology listed 9 "adverse events of special interest" before denosumab's approval for use:
Atypical fracture
Osteonecrosis of the jaw (a painful condition where the jaw bone decays)
Fracture healing complications
Hypocalcemia (low calcium levels) leading to hospitalization or emergency room visit
Infections leading to hospitalization or emergency room visit
Dermatologic (skin) adverse events leading to hospitalization or emergency room visit
Acute pancreatitis (inflammation of the pancreas) leading to hospitalization
Hypersensitivity reactions leading to hospitalization or emergency room visit
New primary malignancy (cancer)
Despite the safety concerns, the FDA approved denosumab in 2010. And, according to the recent article:
The occurrence of atypical fractures has already prompted the company to warn physicians. In November 2012, the drug company issued a letter to Canadian health care professionals concerning post-marketing reports of fractures of the thigh, occurring with little or no trauma, in patients taking denosumab. Subsequently, on Feb. 13, 2013, the company sent another letter, this time to practitioners in the U.K., warning them of "the risk of atypical femoral fracture associated with the use of denosumab."
The concerns about osteoporosis drugs are, unfortunately, not new. And sadly, more and more reports of adverse events from the long-term use of osteoporosis drugs are surfacing in the mainstream medical literature.
Natural Remedies for Osteoporosis Prevention and Treatment
You might be asking… Isn't there a better way to fight osteoporosis than taking drugs with all these side effects?  Logically, a medication used to prevent fractures that in turn, causes fractures, is worth second guessing! The good news is that natural alternatives can ease your fears about serious pharmaceutical drug side effects.
The U.K.'s Daily Mail Online recently reported on several effective natural remedies to boost bone health. These include:
Performing gentle weight-bearing exercises such as walking for 20 to 30 minutes each day.
Post-menopausal women can consume foods rich in phytoestrogens such as beans, lentils and chickpeas.
Taking additional supportive nutrients such as

vitamin D

,

vitamin K2

, zinc, copper,

boron

and

strontium

to enhance bone health
This is just a sampling of the natural alternatives available for preventing and treating bone disease. Several other safe and effective natural remedies also exist.  In order to use a natural medicine plan for treating or preventing osteoporosis, you will need to utilize several key therapies simultaneously and over a long period of time. These key components are discussed in our Comprehensive Guide, Osteoporosis Relief: Natural Remedies for Osteoporosis Prevention and Treatment. Download the Guide today to discover which treatments would work best for you.