What Causes Osteoporosis? Environmental Pollutants Play a Role: 5 Steps to Reduce Your Risk
Cadmium is a common toxic metal found in foods, water and air, and its presence in the human body may be part of what causes osteoporosis.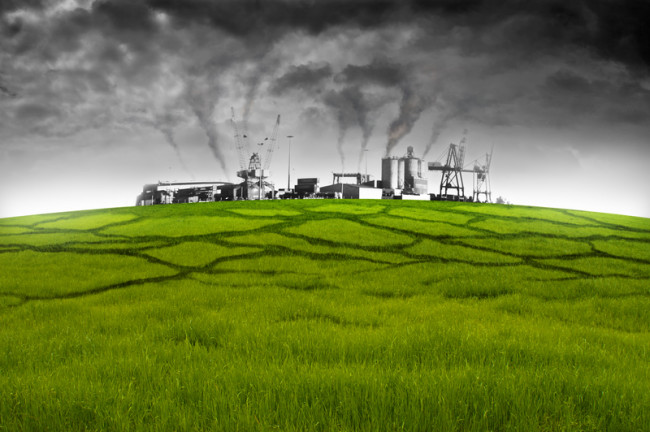 © Giordano Aita | Dreamstime.com
According to the World Health Organization, osteoporosis poses a greater disease threat than that of hypertension (high blood pressure) and breast cancer. Yet, the factors behind what causes osteoporosis rarely get the attention they deserve.
Nonetheless, deterioration of the bones and increased risk of fractures is a huge health threat in the Western world, particularly among post-menopausal women. In fact, in the United States, approximately half of all women over the age of 50 will have a fracture of the hip, wrist, or vertebra induced by low bone mass.[1]
So what causes osteoporosis and why is this disease so prevalent? A number of underlying factors such as a processed foods diet or a lack of any consistent weight bearing exercise certainly contributes to the disease's current prevalence.
But now research adds one more causative factor: exposure to cadmium. This common toxic metal is found in foods, water, and air. The presence of this environmental pollutant in the human body at excessive levels is associated with low bone density, osteopenia (pre-osteoporosis), and even full-blown osteoporosis.
How Does Cadmium Weaken Bones?
Cadmium (Cd) weakens bones in two ways. First, animal studies have shown cadmium to stimulate the formation and activity of osteoclasts, bone cells that break down and remove old bone tissue.[2] Normally, new bone tissue is formed at the same rate that old bone tissue is broken down. However, in bone disease such as osteopenia and osteoporosis, old bone is broken down faster than formation of new bone is achieved. Cadmium, therefore, stimulates this breakdown of old bone.
Secondly, exposure to cadmium interferes with calcium absorption. In fact, the human body is so sensitive to cadmium that within hours of exposure it begins to release calcium from the bones. And aside from the bone diseases (osteopenia, osteoporosis), cadmium exposure can lead to hypercalcemia (increased calcium in the body) which interferes with normal functioning of the muscles, nerves and brain. Research shows that excessive cadmium exposure can cause kidney diseases (renal tubular cell dysfunction and renal stone formation), heart disease, reproductive failure and infertility, central nervous system damage, immune system damage, psychological disorders and even DNA damage or cancer development.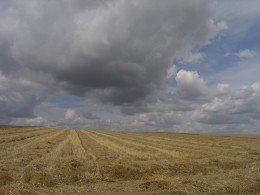 So How Is the Typical Person Exposed to Cadmium?
Most people are exposed to cadmium through plant-derived foods because it is naturally present in the soil and water. For example, exposure to cadmium has been particularly problematic in Japan where many people have consumed rice that was grown in cadmium-contaminated irrigation water. This phenomenon is known as itai-itai disease, an extremely painful skeletal condition resulting in weak and deformed bones.
In the United States, the cadmium levels of most foods ranges between 2 and 40 parts per billion (ppb). Potatoes and wheat contain the most amount of cadmium, followed by leafy vegetables. Shellfish, kidney meats and liver also contain cadmium. Fruits are generally lower in cadmium. However, a study from Sweden concludes that even low levels of exposure to this toxic metal via foods can be a problem.[3]
How to Decrease Cadmium Exposure
Use Personal Protective Equipment (PPE). Aside from exposure in the food supply, people who work in certain high-risk occupations may face an increased risk of inhaling cadmium. This would include people who work with soldering, welding, and manufacturing batteries, plastics or textiles. People who work in these environments should wear PPE's such as a mask to avoid inhalation of cadmium.
Don't smoke. Cadmium is present in high levels in tobacco leaves and cigarette smoke, which is one reason why smokers are at increased risk for developing osteoporosis (smokers typically have twice as much cadmium in their bodies as nonsmokers). Tobacco smoke transports cadmium into the lungs; it is then transported by the blood through the rest of the body where it can increase effects by potentiating cadmium that is already present from consuming cadmium-rich food. In fact, for each pack of cigarettes smoked, a person can absorb as much as 1-3 mcg of additional cadmium.
Avoid foods high in cadmium. It is estimated that of the 30 mcg of cadmium the average person ingests daily, 1-3 mcg is retained by the body. Therefore, you should avoid foods that are high in cadmium, particularly potatoes and wheat.
Buy organic foods or locally-grown foods that you know have not been treated with phosphate fertilizers. Phosphate fertilizer is produced from processed ground phosphate rock and contains a number of detrimental ingredients, but perhaps the most dangerous is cadmium. The content of cadmium in phosphate fertilizer depends on the source of the rock from which it was made, but it can exceed as much as 300 mg. Since phosphate fertilizer is heavily used by the agricultural industry, going organic is the safest way to avoid cadmium exposure from food sources.
When purchasing non-organic produce, wash your fruits and vegetables thoroughly. Use a fruit and vegetable wash or grapefruit seed extract (GSE) to clean produce. Fill your sink with water and add a few drops of the GSE. Allow the produce to soak for at least 15 to 20 minutes and then wrap and store them in the refrigerator.
Aside from avoiding cadmium, there are other key strategies you can employ to prevent bone-deteriorating diseases such as osteopenia and osteoporosis. No one single strategy or pill will enable a person who has osteopenia or osteoporosis to reverse that condition naturally. However, the use of several proven strategies simultaneously will most often allow the bones to regain the needed density on their own.
---
[1] Speroff L, Fritz MA (2005). Menopause and the perimenopausal transition. In Clinical Gynecologic Endocrinology and Infertility, 7th ed., pp. 621–688. Philadelphia: Lippincott Williams and Wilkins.
[2] Cadmium, osteoporosis, and calcium metabolism. Biometals. 2004 Oct;17(5):493-8.
[3] "Cadmium-Induced Effects on Bone in a Population-Based Study of Women." Environ Health Perspect. 2006 June; 114(6): 830–834.
---
This article was originally published in 2012 and has been updated.