How to Naturally Gain Testosterone
Wondering how to naturally gain testosterone? These natural therapies have been shown to increase levels of testosterone by 75%. Testosterone levels in men...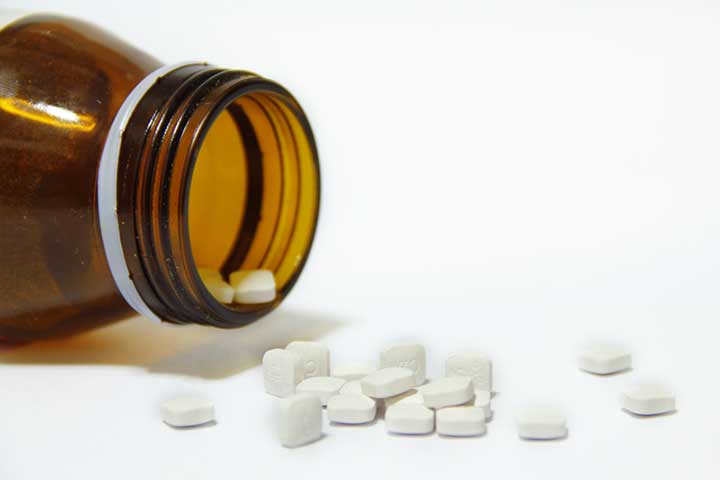 © Tantape Isarawiwat | Dreamstime.com
The most accurate method of checking testosterone levels is to have your physician conduct a hormone blood test. If your levels are near the lower limit, or if multiple tests display a decreasing trend over time, you should consider taking measures that will allow your body to produce more of this sex hormone. If you cannot take a blood test, then you should remain aware of any of the early symptoms discussed in our previous article. In short, low testosterone symptoms include fatigue and low motivation, in conjunction with an isolated increase in abdominal fat. 
Increase Testosterone Without Drugs By 75%
Erectile Dysfunction (ED) is feared by many older men, but it is not necessarily a result of low testosterone. In fact, research demonstrates that testosterone levels associated with hypogonadism (low testosterone production from the testes) are not low enough to cause ED.[1] Rather, cardiovascular health is a more influential consideration. This knowledge allows you to remedy both ED and low testosterone with one action: exercise.
The object of testosterone-building exercise is to exhaust as large of a muscle group as possible. This forces the body to release growth hormone and testosterone in order to build and repair the muscle tissue. The quadriceps and hamstrings are two of the largest muscle groups on the body, and the exercise that stresses them the most is the barbell squat. If you are unable to perform this exercise, other options include the leg sled and the dead-lift. If you cannot exercise with weights, high intensity sprinting or uphill running is known to have the same effect. This was demonstrated by a 2010 study at the University of Kansas; volunteers executing barbell squats for 5 sets of 10 repetitions were able to increase their levels of testosterone by 75%.[2] The increase brought the volunteers' blood testosterone levels from the low range to the normal range. The effect is short term, and exercise should be repeated as often as possible. High volume resistance training also increases your vein size, which decreases blood pressure and increases circulation. Together, these effects combat both ED and low testosterone symptoms.
If you have high blood pressure, cardiovascular disease, or a heart condition, be sure to talk with an integrative physician or healthcare provider before beginning a vigorous exercise program.
How to Naturally Gain Testosterone Using Zinc
Zinc is important to testosterone production, and it also prevents testosterone from being converted to estrogen. A study in the Archives of Andrology showed that oral administration of zinc increases both testosterone and sperm count in men who already have low testosterone levels.[4] Therefore, regular consumption of zinc supplements can serve to naturally boost testosterone. Additionally, zinc is inexpensive. It can be found alone, or in most multi-vitamin supplements. Pumpkin seeds, saw palmetto, pygeum and oysters also contain zinc. Increasing consumption of any of these items is a simple way to naturally gain testosterone.
Be aware that excessive zinc can lead to digestive problems such as nausea, vomiting, loss of appetite, cramping, and diarrhea. To avoid these side effects, zinc intake should be kept below 40 mg per day.
Testosterone Replacement Therapy – Good or Bad?
Direct supplementation of synthetic testosterone via drugs is also possible, but there are a multitude of dangers associated with this option. A 2014 study revealed heart attack rates increase in men above 65 who took testosterone.[5] Therefore, individuals with histories of cardiovascular problems should take great caution in using this method. Another danger is that increasing the body's testosterone levels to concentrations above the normal range can increase the rate at which testosterone is converted to estrogen. Many detrimental and feminizing effects can occur if this becomes the case.
Instead of resorting to synthetic testosterone drugs, a better option is utilizing "bioidentical" hormones. Before choosing this route, consult with an integrative doctor or naturopathic physician who can monitor your hormone levels by conducting blood tests. To find such a physician near you, use our online doctor directory here.
Read more about the benefits of natural "bioidentical" testosterone supplementation in our articles:
Share Your Experience With Us
Have you tried zinc, bioidentical testosterone replacement therapy or other natural remedies to increase your testosterone levels? What remedies worked best for you? How did your symptoms improve? Tell us your experience in the Comments section below. By doing so, you can help others readers who are currently struggling with the same problems.
---
[1] Rev Urol. 2000 Spring; 2(2): 122–128.
[2] Fiziol Cheloveka. 2010 Jul-Aug;36(4):102-6.
[3] J Pain. 2002 Oct;3(5):377-84.
[4] Arch Androl. 1981 Aug;7(1):69-73.
[5] PLOS ONE. 2014 Jan;10.371.
This article was originally published in 2014. It has since been updated.