Doctors Near Me: How to Find Integrative Physicians
'Where are the good doctors near me?' Finding a more holistic or integrative MD near your home can be difficult.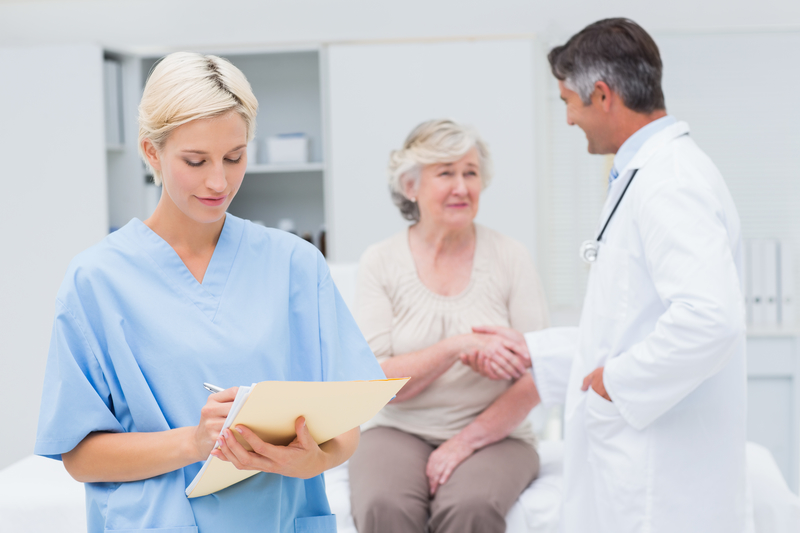 ID 49895022 © Wavebreakmedia Ltd | Dreamstime
You've likely heard—or asked—this question more than once: "How do I find good doctors near me?" Locating a physician close to your home can be a daunting task, especially if you're looking for one who will support increasingly popular "natural medicine" practices:
Limited pharmaceuticals
Treating the root cause
'Finding a good holistic doctor near me.' Using nutrition and other natural therapies as the first line of attack on any existing medical conditions.
The type of physician you're looking for must be eminently qualified from a medical training perspective, but he or she will be able to combine the best therapies of conventional medicine with the best available holistic, natural medicine therapies. This type doctor actually does exist, and in the natural health world is called an "integrative physician." They integrate natural and conventional medicine modalities to give you the best therapeutic options—options that have the most promise for healing the true underlying cause of the disease or condition with the fewest side effects possible.
Integrative doctors often enable the marvelous innate ability of our body to heal itself by giving it the raw materials its needs. When you find the right one, he or she will become a critically important partner in your lifelong journey of vibrant health.
Integrative Medicine Doctors with Various Specialties
University Health News turned to the International College of Integrative Medicine (ICIM) to help you find a practitioner near you. See this link if your needs fit any of the descriptions below.
Good Doctors Near Me: I am looking for an MD in my area who supports integrative medicine protocols.
I am looking for a holistic dentist in my area who can safely remove these mercury-filled amalgams.
I am looking for a nutritionist in my area to work with diet issues of my children who have special behavioral problems in school.
I am looking for an acupuncturist who can give treatments for my severe headaches.
I am looking for an ozone therapy doctor who can treat my chronic back pain.
Each of these types of doctors can be found through the doctor search features at the ICIM website. Many other types of natural healing therapies and the doctors who practice them are listed in the Doctor Directory.
Good Doctors Near Me: Try Out the ICIM Doctor Search
Go ahead and take a test drive of the doctor search features in the ICIM Doctor Directory. Check out the various specialty therapies in the drop-down menu under "Select an Additional Practice Specialty." Are you looking for a doctor who specifically specializes in any of the following areas?
Asthma treatments
Autism
Bioidentical Hormone Therapy
Digestive Disorders
Menopause/Perimenopause
Sexual/Relationship Education
These skilled professionals are often licensed to practice their therapies after hours of training and experience. They may be able to offer wonderful therapies if you become familiar with what they do.
---
Originally published in 2013, this blog is regularly updated.